In 2012 Jos. A. Banks offered an incredible sale, "Buy 1, Get 7 Free" - with the purchase of one suit, the customer would get 2 free suits, 2 dress shirts, 2 silk ties, plus an
Android
smartphone! Continuously, throughout the past years, they have famously offered their "By 1, Get 3 Free" deal on suits. The ridiculous "get 3 suits free" marketing ploy was famously parodied on "Saturday Night Live" when a
skit
was done exclaiming that Jos. A. Banks suits were cheaper than paper towels and the actor used the suits to clean her house. The company still offers outrageous sales of clothing that are continuously 70% off.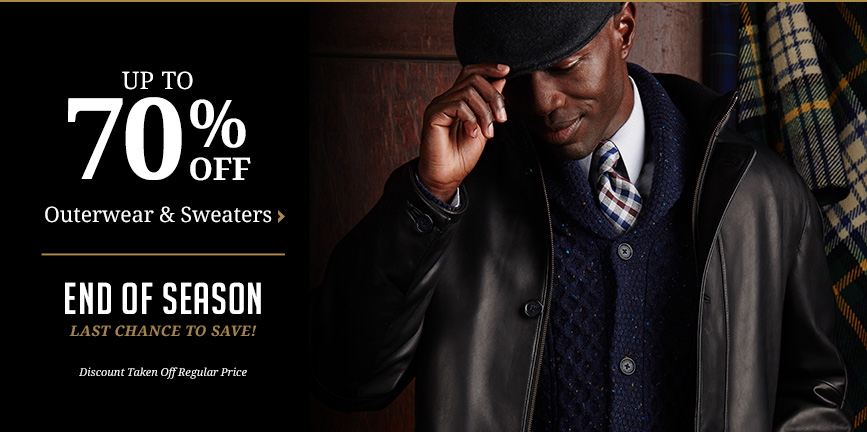 The quality of the suits became a joke. A person who buys a suit wants to obviously look good. What kind of quality are you getting if you pay for 1 and get 3 free? Several thing cross my mind. "Is this cheap?" "Why am I getting 3 free?" "How much is this actually worth?" "Do I even need these extra 3 suits?" This is an excellent example fast fashion.
Promotions like the "Buy 1, Get 3 Free" wind up making the customer --- ultimately --- question the quality of the product and also contribute to people having too many clothes that go unworn. Indeed, towards the end of 2015, Jos. A. Banks said that it would stop such promotions. The company actually called their tactic, an "unsustainable promotional strategy."
"Our customers spoke loud and clear and we listened. Buy One Get 3 was a promotion that forced them to purchase multiples and it became less appealing as they filled their closets," a spokesperson for the men's clothing company said. "Over time the offer changed the perception of our brand as it became the primary narrative rather than the quality merchandise we've always offered," the spokesperson added.
The double edged sword is that customers became used to getting 3 suits free and sales have declined after the promotion ended. This is also a typical occurrence in fast fashion where customers become so used to getting products cheaply that concern is on price instead of quality. That's why so many stores, can't get away from coupons. Once they offer a coupon to a customer, the customer wants to be provided with a coupon. Their shopping impetus becomes coupon based.
Now, Jos. A. Banks seems be losing its suit customers. In December 2015, their same quarter sales as December 2014 were down by 35.1%. It will be interesting to see how their new quarterly results at the end of March. The brand is also closing its outlets, as the suits and clothes in the outlets --- surprise, surprise --- were essentially the same as in the stores.
In sum, in fast fashion it's easy to ruin a brand through offering too much and to erode sales profit by getting customers used to inordinately cheap prices.