I love discovering on Etsy. There are so many wonderfully talented people offering great services from business cards to blogger templates to handmade clothes and shoes. I found three wonderful fashion designers who offer quality and unique clothes. It's great to wear clothes that are different that shows your sense of style. And, of course, it's commendable supporting small fashion designers who are making clothes on their own, often with their hands.
I love the structured yet feminine look of Vespertine on Etsy.com. This fashion line is created by Melanie who graduated from the prestigious Ryerson University's School of Fashion in Canada. "My philosophy is that good design is created mindfully within the context of the bigger picture: how our actions as women and as consumers impact our lives, the lives of others and the planet," says Melanie on why she is a sustainable fashion designer. "My vision is to support the transitions taking place in women's lives as they embrace change, and their shift toward making more sustainable choices."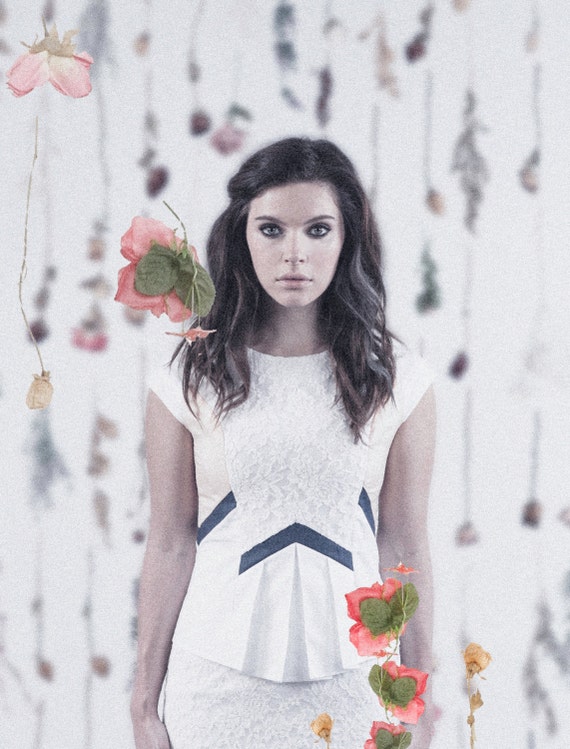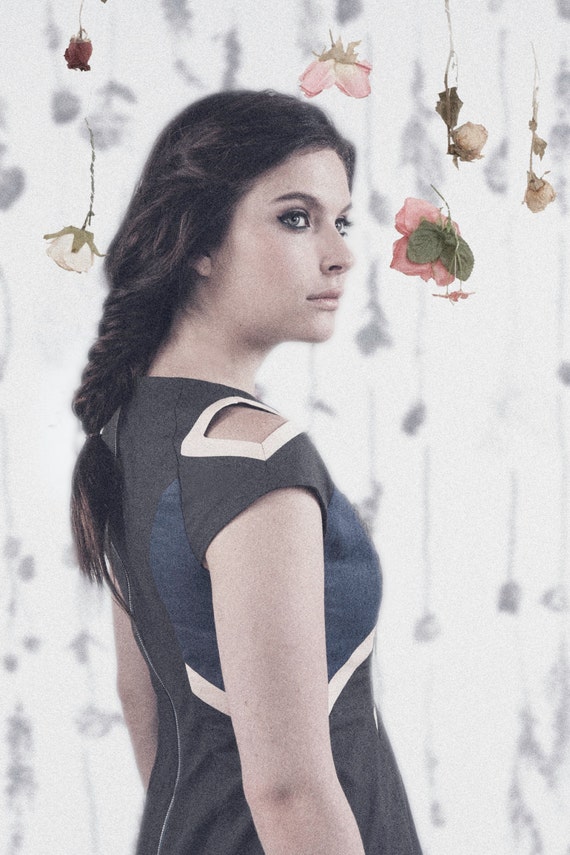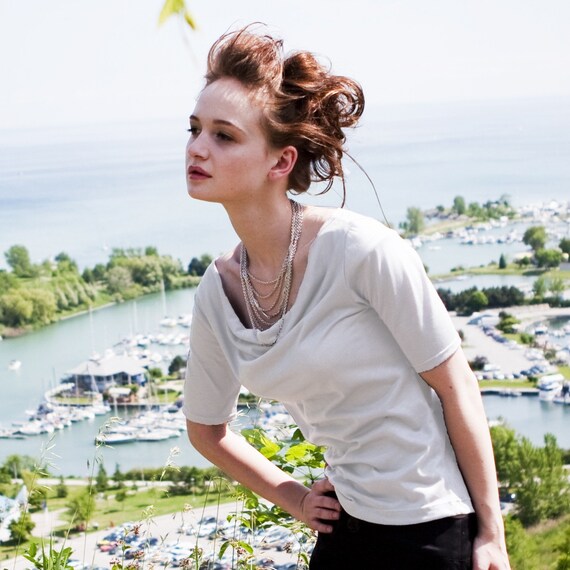 Another very special fashion designer is Michelle Maynard. Her fashion line is called Simone's Rose, named after her grandmother whose strength through life gave Maynard tremendous inspiration. Maynard's designs are beautifully made. "Everything you see in my shop is handmade with great love and care by.. me! I choose to use organic, fair trade, factory bolt ends, locally purchased or vintage fabrics for all of my designs," she says.
Michelle Maynard







Last but certainly not least is Carol owner of

MoxyTshirts

on

Etsy.com

. Her shirts are hand shredded and/or hand slashed. They are fun, colorful and lightweight shirts, perfect for the springtime. "Most colors can be ordered long or short sleeve; some have the option of round or v neck as well! OR you can send me one of your own favorite T shirts," says Carol. "What is even more fun is if you want to show off or hide a particular body part you are proud of or lets say a new tattoo you want everyone to notice just tell me or send photos and together we can custom make you aT shirt," she says.